Air and Space
---
Years of experience in different areas of traffic engineering enables HET to perform engineering services in the aviation and aerospace industry (specially rocket technology).
HET is a technological pioneer in Austria and Europe, in particular, for the use of new materials in relation to operational strength and durability, as well as for the calculation of the ma-terial behaviour. Cossan X - the software used for this, was developed by the University of Innsbruck, Institute of Mechanics and will be adapted now by the University of Liverpool. HET occurred as a development partner in the industrial sector for both Universities and use the software for real application.

Platforms:
www.spacetechnology.at
www.aeronautics.at

The participation of HET at conferences and other meetings always gets a positive feedback of the organizer and other participants. These meetings are good places to meet new contacts and itensify old ones.

International Contacts:
ESPI (European Space Policy Institute), Austria
Brimatech Services GmbH (Technology Transfer), Austria
AAC (Aerospace & Advanced Composites GmbH), Austria
DLR (Deutsches Zentrum für Luft- und Raumfahrt / German Center for Air and space), Stuttgart/Germany - common adaption of a fuel cell from the use at the space technology to the use at the road traffic on earth (transportation of goods) – more details under "EMF Citylog"
Pankl Aerospace, USA
ESA (European Space Agency)
Romanian air force "AFASES 2011"- international scientific conference at "Henri Coanda" Air Force Academy in Brasov, where new awareness and methods at the field of structure-mechanic, especially for the (military) aeronautic were presented.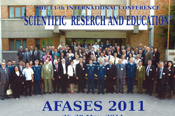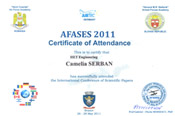 At the field of air and space HET concentrates to the English market (Great Britain) since 2013.
With the participation at the "International Space Commerce 2013 Summit" in London, HET could get new contacts in the UK, including UK Space Agency or the London Institute of Space Policy and Law.